This morning Jared and I are a bunch of K Oed H Os' because last night was another wine fest. You could call it a hasslehoff marathon; an all weekend special!! After we get all out shit done in the day we wind down with wine in the evening. This weekend is pride weekend and the pride parade is today I think, I don't know because I'm not too concerned with any of the 'pride' events. The the parade is just a bunch of fugly fucked fags who haven't slept and still dance to a silent beat in between songs. And the activists wonder why gays are stereotyped. In all honestly I didn't even know it was pride until yesterday on commercial drive a stampede of lesbians herded down the street. Paula came out for breakfast (at 1pm) at Zawas because Tanya was hungover from the previous night, and going to some wedding rehearsal; and all of the lezez walking by kept looking at Paula's breasts like she had 3 of them. But she kissed a girl and didn't like it. We all like the golden dick. It was hot out and we were in need of a creamy dicksicle I mean popsicle. Oh come on, we all have a dick tooth and for some it hasn't grown in yet.

Jared departed because he has dropped back into a painting mode.






Feelin hot with my new clothes; I didn't feel like going back inside because it was just getting nice out after a few days of rain. He went home to paint but I decided to donated my personal shopper expertise (yeah i'm for hire) and I went the other way with Paula to find some accessories she needed. Paula came back to our place chatted a bit before she headed out to a friend. As she left Shari arrived! And I managed to stalkarazzi her from afar.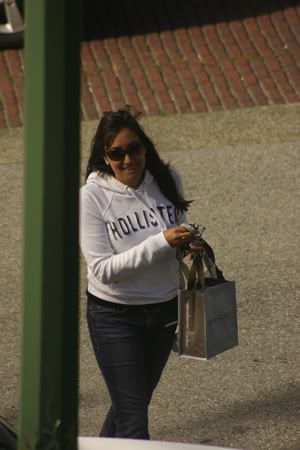 Shari Akermen SPOTTED ON FRANCES ST! what did she buy at R.W. &Co. ?




We eventually chatted it up and down for a few hours and like the previous night, we watched slide shows of ourselves and laughed. We were well on the way to another hasslehoff episode for our all weekend marathon special. Jared ended up burning his finger because he picked up the candle and some how it started sparkling and harsh exploded.