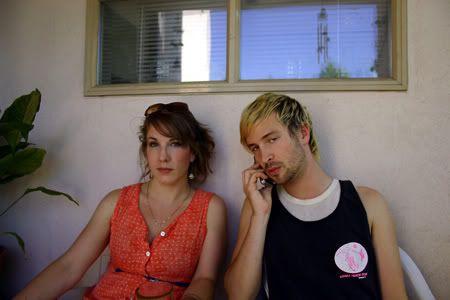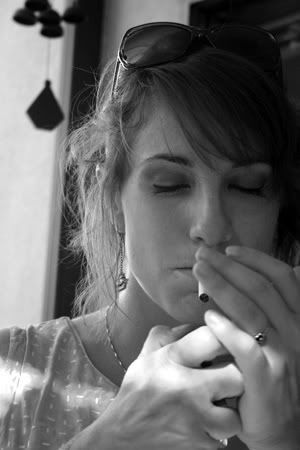 Tanya came over yesterday and I wished her goodbye because shes going to London. She came over and brought all the stuff required for Caesars and we had a delicious time on the patio..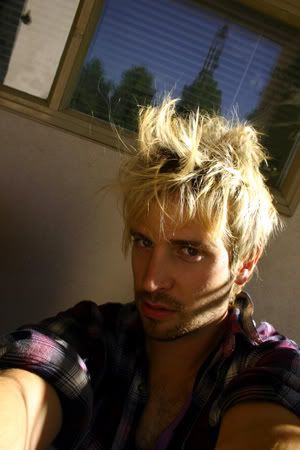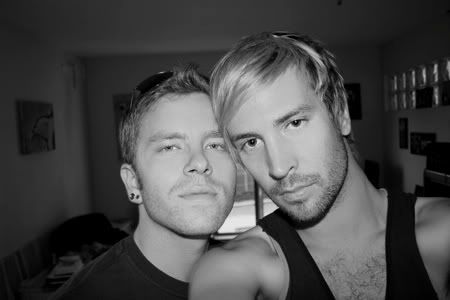 Jared arrived shortly after Tanya. He had to speed pack because his dad was picking him up at 7. They, including his mom and brother had a flight to catch today in the morning! They all went to Reno! Jared called me this evening while Big Brother was on to inform me he turned his 20 bucks into 250 while his mom won 800 bucks on slots and then 700 an hour later. Jezus! Jared wont be back again until Sunday night.. Another weekend without J J! what am I gonna do. This is another weekend away.. I hope he takes another funny video.

Jared's dad stopped in to use the washroom so Tanya and I said goodbye after a lil chat, and they left shortly after. We continued to celebrate Tanya's trip and enjoyed the hot hot weather. We decided to visit a new producer friend who makes really sweet music actually; Soon as I find out any kinda webpage i'll let ya know. He was really cute and he lives up near Tanya and I in the Hastings Heights area. (near Roundel Cafe past Nanaimo st). After a couple Caesars we decided we should tear out faces from my boxes and boxes and shelves and boxes of magazines. So we did and had a lil shoot on the way to visit Eli.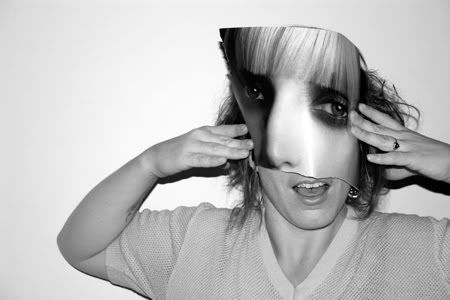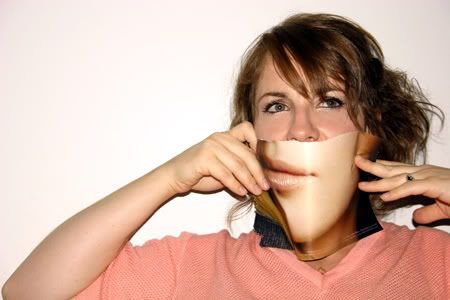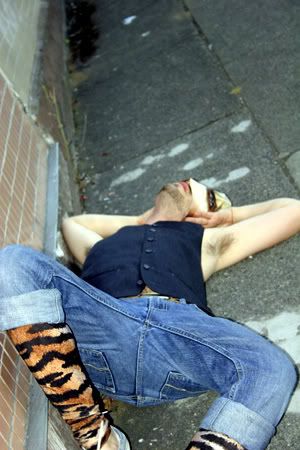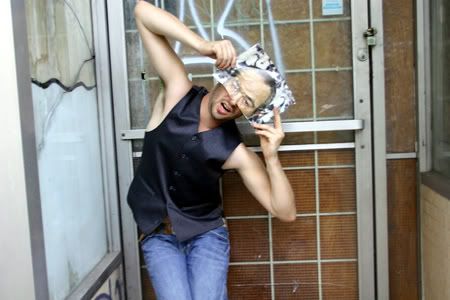 In This photo Tanya was actually trying to sit on the rock but she felt lik the tall grass behind her was growing because there was a fence there. BUT NO.. No fence. She fell right back, while all these people walked by. I wish I had Jared camera to record!