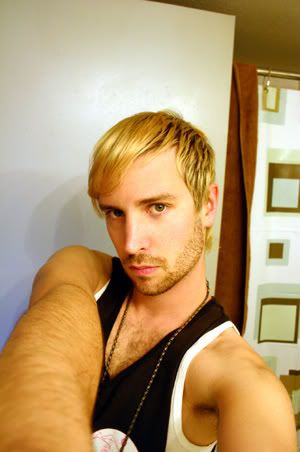 So bla bla bla Tanya's birthday last night bla bla bla a lot of fun, bla bla bla so drunk bla bla bla photos bla bla bla. you know the word.






I got her these nice earings I found after searching the huge accessories wall at value village yesterday. I looked at about 500 lil baggies of jewelery and found a nice pair that called out to me "I'M TANYAS!" they said. For once, I don't have a picture of them to show you. I woke up with a headache but in great shape thanks to my water and vodka selection all evening. After a tylonol, coffee, and the morning news and live with regis and kelly; I put on my new shoes (which were not a good idea) and left the house and headed downtown. Samantha Ronson, Lindsay Lohan's lesbian lover (4Ls!), is in town tonight and spinning at the Ginger62 lounge; so with that in mind I walked the trendy streets which she would probably be hanging out on today looking to paparazzi her. I didn't see her.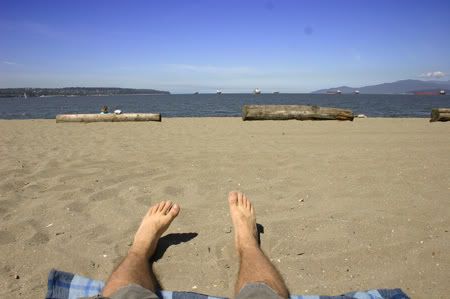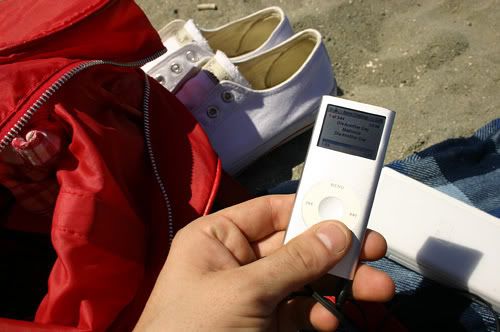 The picture above is a zoomed in and cropped boat from the top image.. Thank J for the awesome lens!

I walked down Davie st cause I was feeling all hot and wanted to be checked out and got to the beach I then realized that new shoes + wrong size + no socks = OWWIE. In no rush to walk but up town I spent about 2 hours enjoying the morning sun with my ipod.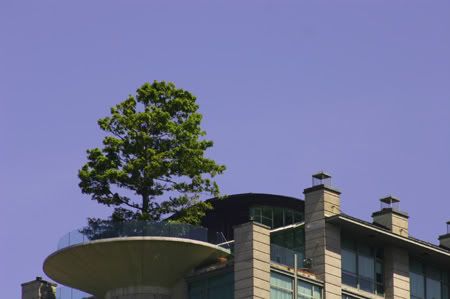 It was nearing Jared's lunch break so I decided the best thing to do was to grab a bus cause I really couldn't bare to walk the 20 min walk. I met up with him and grabbed a couple bandaids and took the nearest bus home. Here I am now charging my camera and blogging before I head back out to the beach.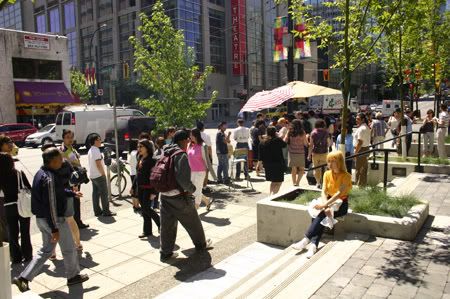 Longest line for a hot dog i've ever seen in Vancouver. Must be good, to bad I dont eat them with this whole healthy thing i'm trying to do. well today; I cant say the same for tomorrow.