So i've kept my fat blanket from the winter because this spring had been so cold. Right? RIGHT?! Now that summer is finally here I've started to get healthier. Jared has been eating better for over a month now. Those of you who know Jared probably think I just typed the wrong name. Not only is he eating better he recently took up jogging.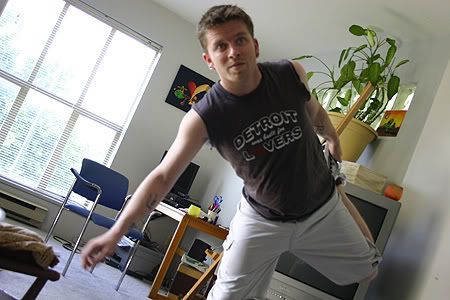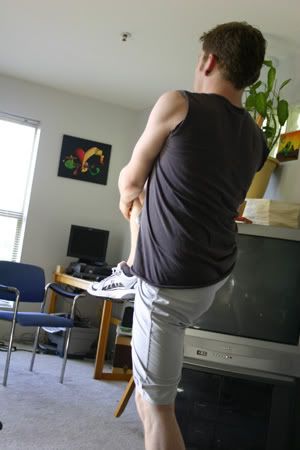 I've been eating fair (yeah thats a good word) for the longest time But what I do that is bad is eat really really late and eat when i'm bored and not hungry. The last couple days Jared has inspired me a bit more to eat healthier. I've yet to purchase any joggin shoes but i'm thinking about dropping the bus pass and purchasing a bike lock. I'm not a huge fan of jogging yet but biking to downtown from Commercial would be a lil bike. I did it a couple time and its about 20 mins. There is places at work where I could put my bike and I been thinking of cleaning out the storage downstairs and placing the bike in there because Richard (the building owner and all his youtube crazy video cameras everywhere) would come on some randomly placed speaker box in the apartment hallways and yell "get the bike outside". I say this because one time while bringing the bike in the front door i was startled because on the buzz door speaker box he shouted to me to bring it in the parking lot instead. In the parking lot he awaited and told me to place it in the first doorway where a couple other crappy looking bikes were place because it would make the walls if i took it back upstairs.. I wasn't about to put Jareds bike there so at the time I fought and said "No!". I needed a lock before i'd leave it out in the open and ignored his request. I think If we cleared out the storage (which is full of who knows what, stuff we don't use at all) we could put the bike in there because its on the lower floor and would be more secure. That way Richard wouldn't yell and complain about me using it often when I start taking it to work. We already have a noise complaint.



I bought Cinnamon because I haven't had cinnamon toast for a while. mmm.




Yes that's a lot of MAYO.. I bought some not knowing there was some.




I been drinking more tea too.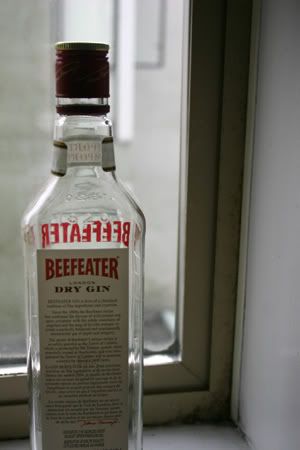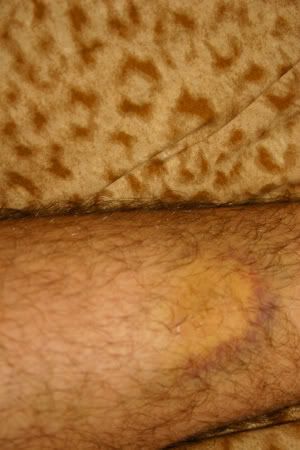 Harsh gashed my leg at work too. Lookin better then yesterday.



Summer last year, I miss that hair. I need a hair cut.